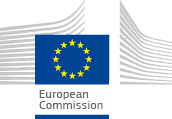 The European Comission published the "Guideline on the requirements for quality documentation concerning biological investigational medicinal products in clinical trials".
The guideline is related to proteins and polypeptides, their derivatives and products of which they are components and addresses the specific documentation requirements on the biological, chemical and pharmaceutical quality of IMPs containing biological / biotechnology derived substances in cases where no 'simplified IMPD' is submitted.
Amongst others, the document includes in its first part necessary information on manufacturing, characterisation, reference standards and stability of active substances as well as investigational medicinal products currently tested. The second part are four appendices with the focus on
Facilities and Equipement
Adventitious agents safety evaluation
Excipients
Solvents for reconstitution and diluents
The third part of the guideline covers a non-exhaustive list of typically 'substantial' amendments.
Ref.News
GMP News
30/05/2012
(This story has not been edited by GMP Violations staff and is auto-generated from a syndicated feed.)