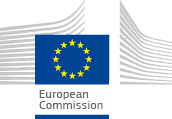 Already in 2012, the European Commission published a guideline on the quality documentation for IMP in clinical trials. Now on 23 June, the EMA issued a draft "Guideline on the requirements for quality documentation concerning biological investigational medicinal products in clinical trials". It is open for public consultation from 1 July until 31 December 2016. The new draft should be read in connection with Regulation (EU) No. 536/2014 on clinical trials on medicinal products for human use, and repealing Directive 2001/20/EC, which came into force on June 20, 2014.
The EMA summarizes the scope of the document as follows:
"This guideline addresses the specific documentation requirements on the biological, chemical and pharmaceutical quality of IMPs containing biological / biotechnology derived substances. Moreover, this guideline lists, as regards documentation on the biological, chemical and pharmaceutical quality of the IMP, examples of modifications which are typically considered as 'substantial'. The guidance outlined in this document applies to proteins and polypeptides, their derivatives, and products of which they are components (e.g. conjugates). These proteins and polypeptides are produced from recombinant or non-recombinant cell-culture expression systems and can be highly purified and characterised using an appropriate set of analytical procedures. The guideline also applies to Auxiliary Medicinal Products containing these proteins and polypeptides as active substances.

The principles may also apply to other product types such as proteins and polypeptides isolated from tissues and body fluids. Advanced Therapy Medicinal Products are excluded from this guideline."
Source: ECA Academy
(This story has not been edited by GMP Violations staff and is auto-generated from a syndicated feed.)